Award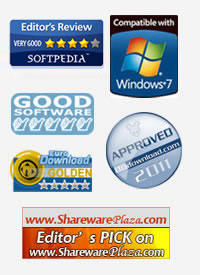 Testimonials
"Simple, easy to use application, is well laid out and works quite efficiently and quickly. This is a 5 star candidate."
- Sandra Seidel
"It is a very impressive piece of software."
- Jillian Exton
Support
Support Team
If you didn't get the answers from the Product FAQs, please contact Docany technical support team for further assistance:
- [email protected] - If you have problems and questions about using our software, let us help you.
- [email protected] - Send us your comments! We'd love to hear from you!
- [email protected] - Use this email address for all marketing inquires.
About Us
PearlMountain Technology, a leading graphic & multimedia software provider, focuses on graphic processing solution. Since the foundation in 2010, the company has delivered its professional and innovative applications to more than 800,000 satisfied customers all over the world, especially, in USA, Canada, United Kingdom, Australia, Japan, Germany, France, Italy, Spain, etc.